I've always been interested in Website Performance and more recently with Security and IPv6 Support of websites. I was recently inspired by a post by my good mate James Bromberger; Web security and the 2022 Australian Federal Election.
Since James has already covered off Security (headers and encryption), as well as support for IPv6, CDNs and a raft of other information he was able to garner I thought it would be neat to continue and perform website performance testing against each of the parties sites that James had in his post and compare them.
Approach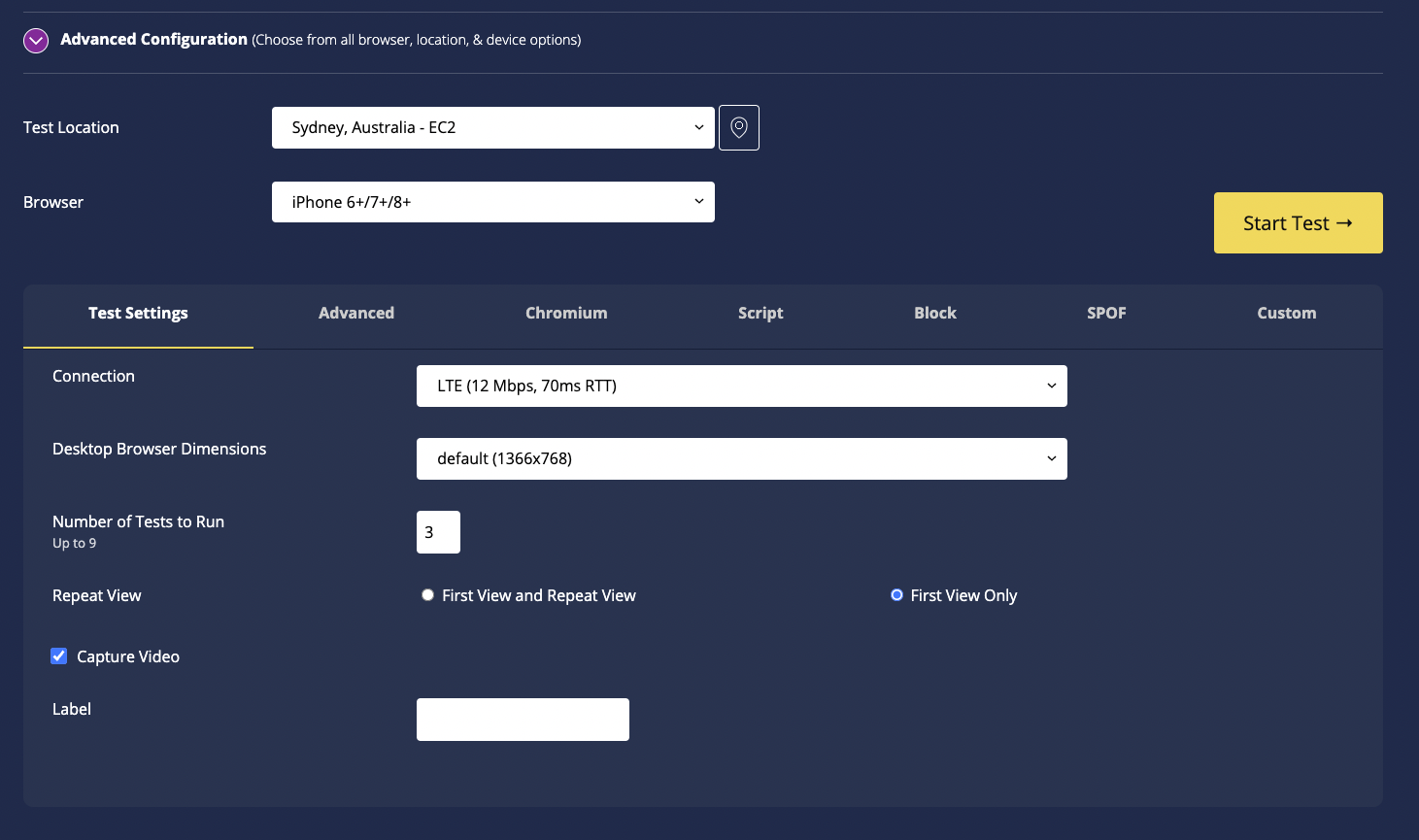 From the above, you can see I decided to use Sydney and an emulated iPhone (figuring from previous insights that Australia favourites iPhone over Android devices). These reflect a large proportion of the population. If we were want to do this more scientifically, we might look at including other popular options.
I figured more people would read this information on their phones and likely so while on the go, and so decided that LTE was representative of the likely network.
I figured that we can look at two interesting statics:
Time to First Byte (TTFB)
Largest Contentful Paint (LCP)
Webpagetest gathers these metrics using Chrome User Experience.
Time to First Byte (TTFB)
Time to First Byte (TTFB) is a foundational metric for measuring connection setup time and web server responsiveness in both the lab and the field. It helps identify when a web server is too slow to respond to requests. In the case of navigation requests—that is, requests for an HTML document—it precedes every other meaningful loading performance metric.
Largest Contentful Paint (LCP)
Largest Contentful Paint (LCP) is an important, user-centric metric for measuring perceived load speed because it marks the point in the page load timeline when the page's main content has likely loaded—a fast LCP helps reassure the user that the page is useful.
Results
Labour Party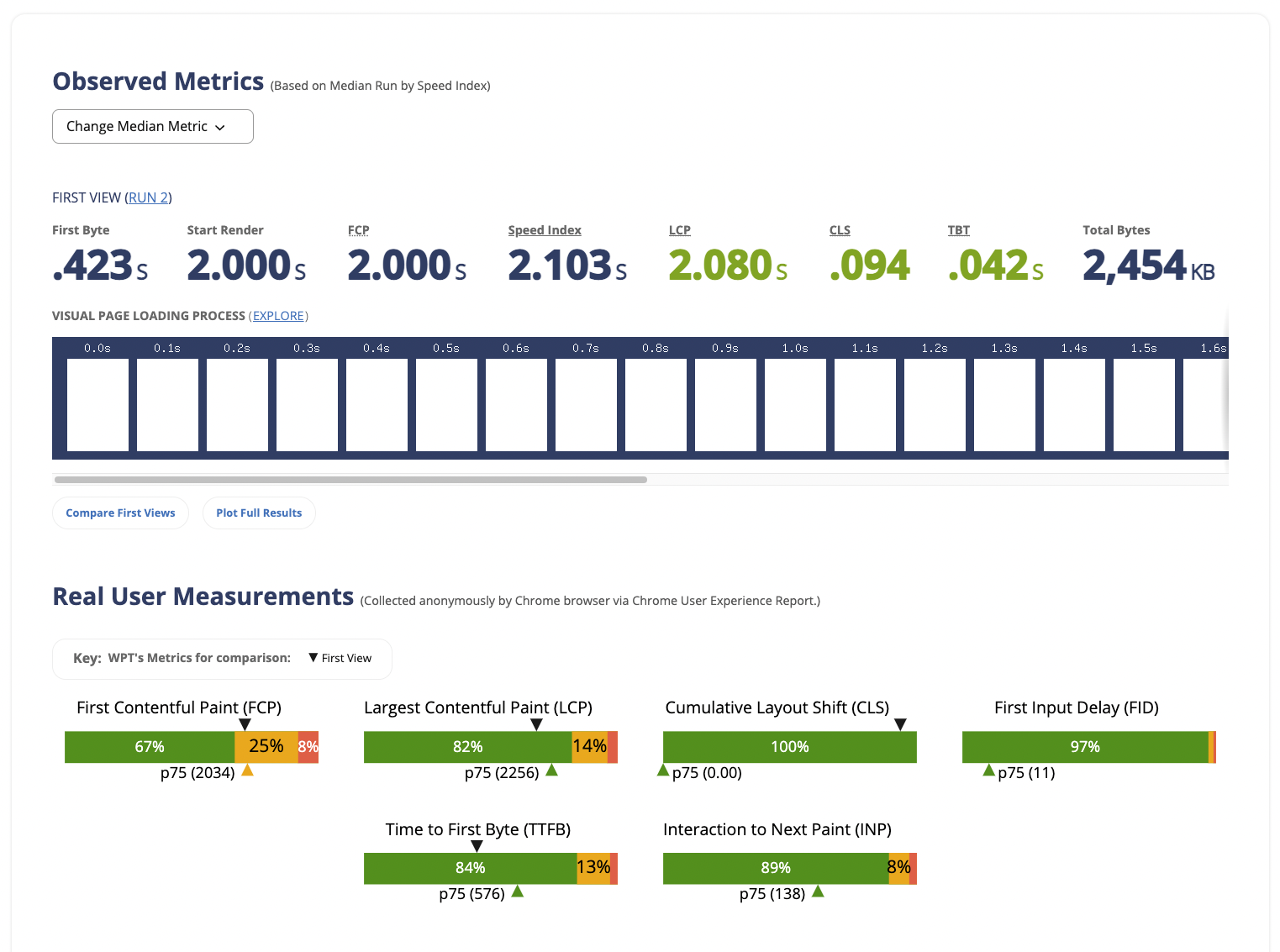 Liberal Party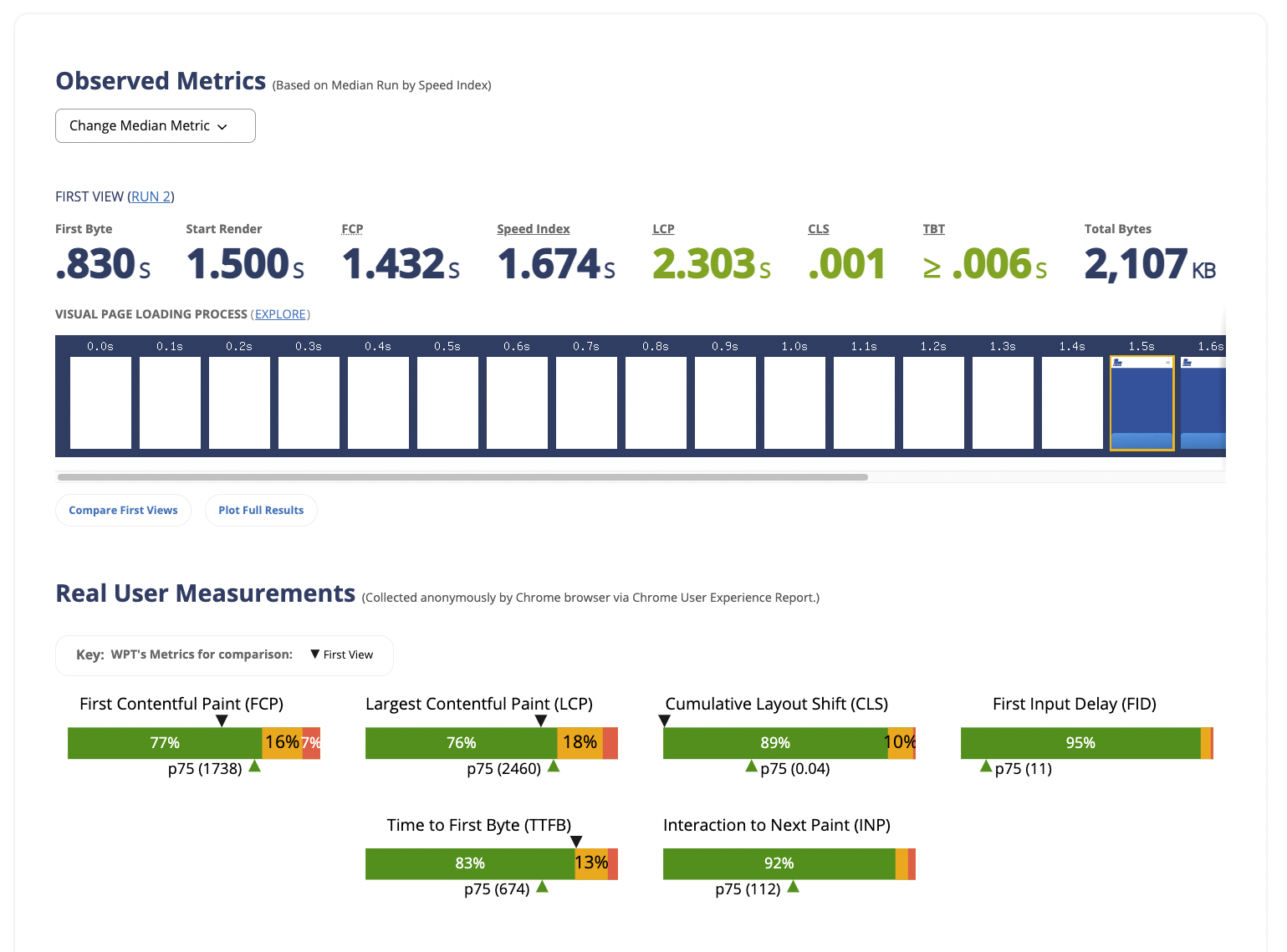 Australian Greens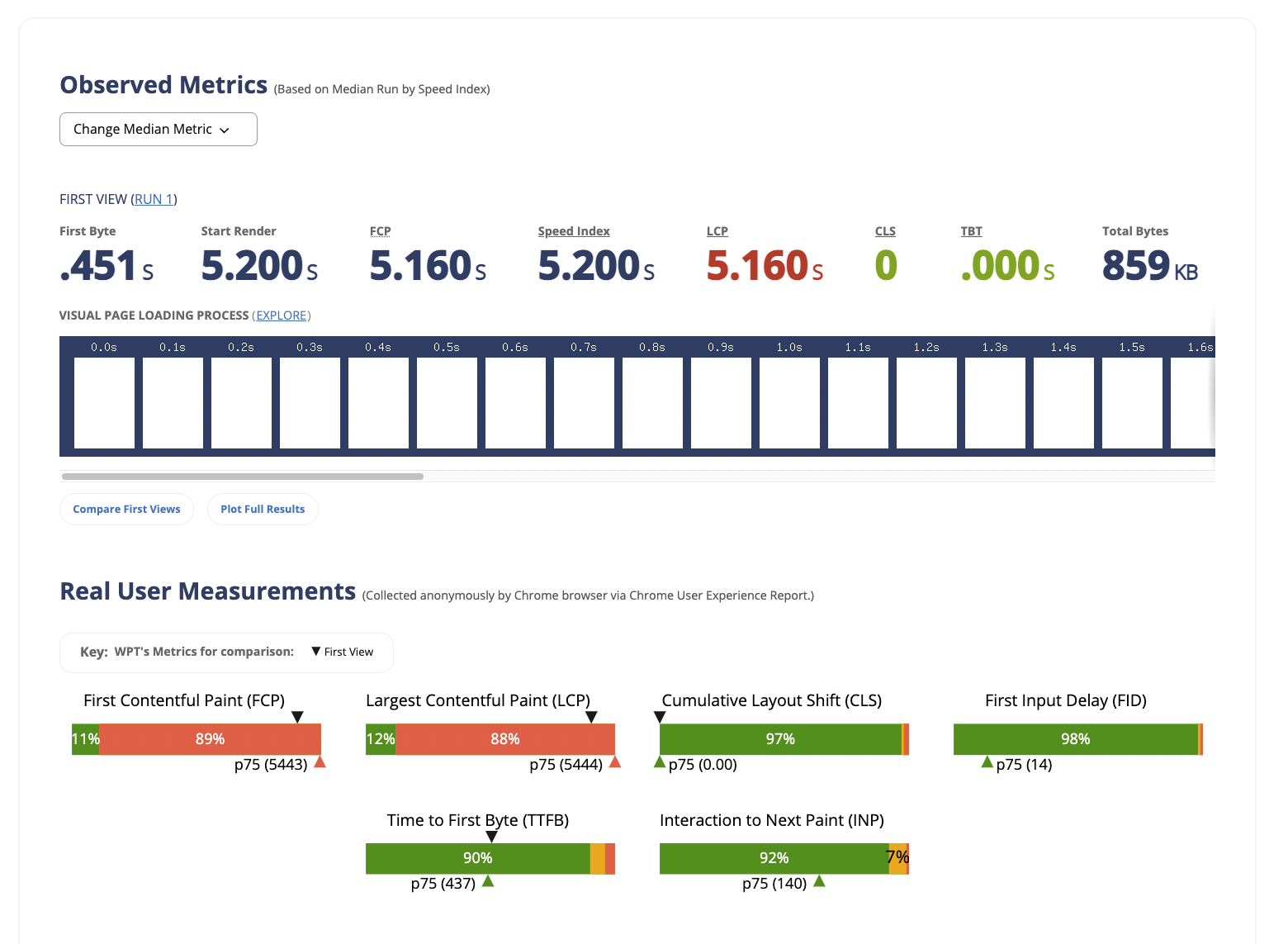 Climate 200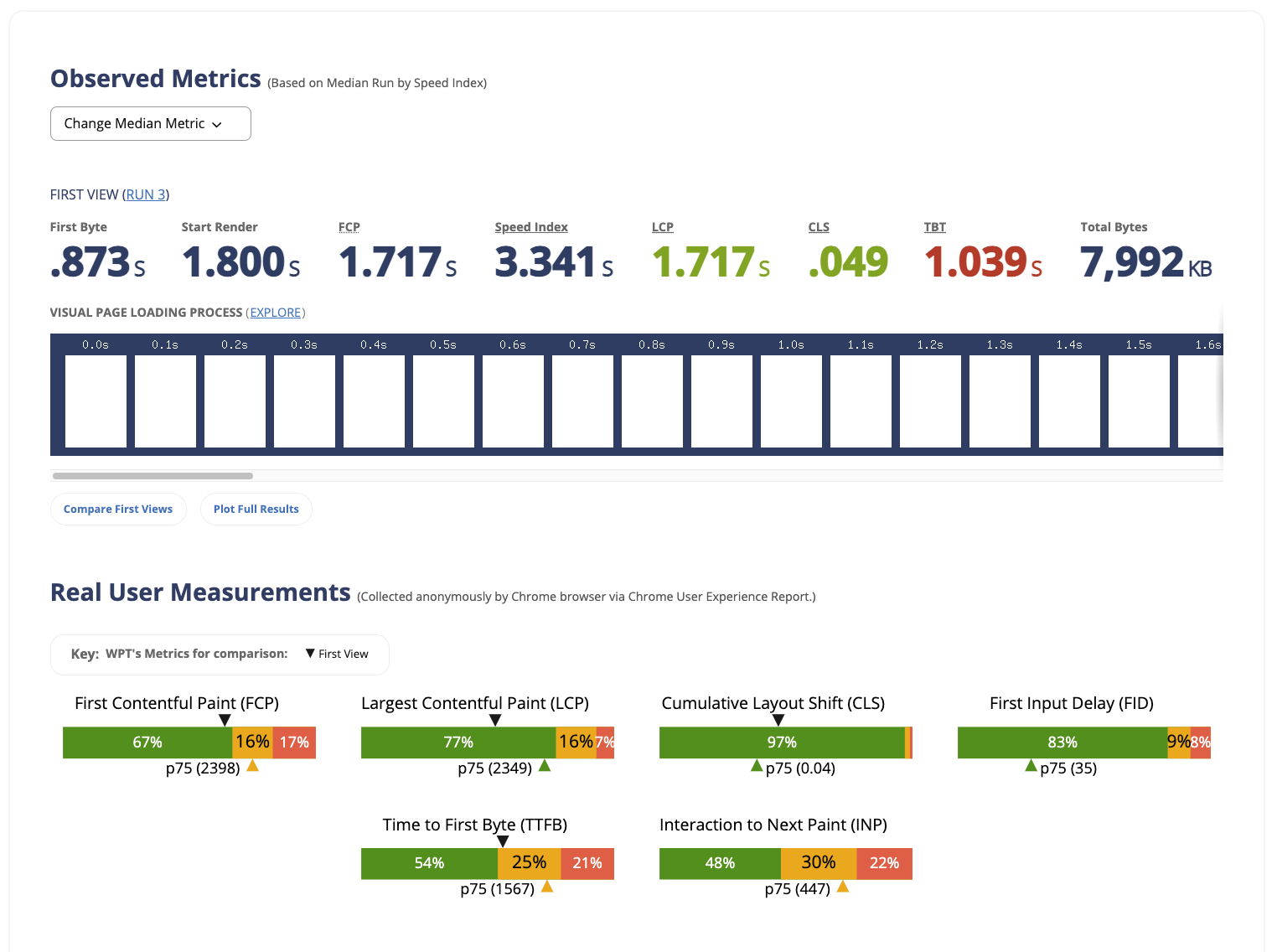 Australian Electoral Commission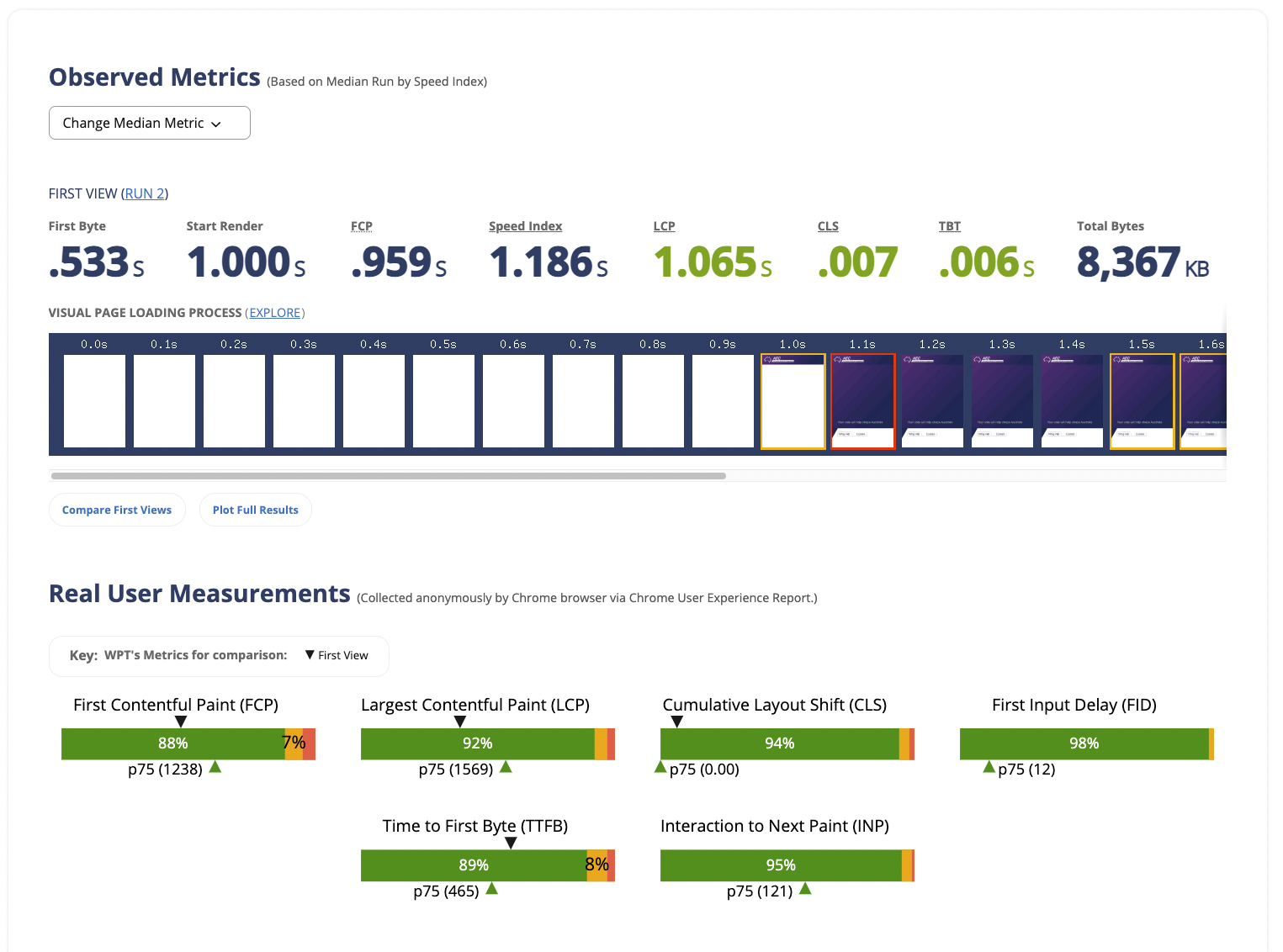 United Australia Party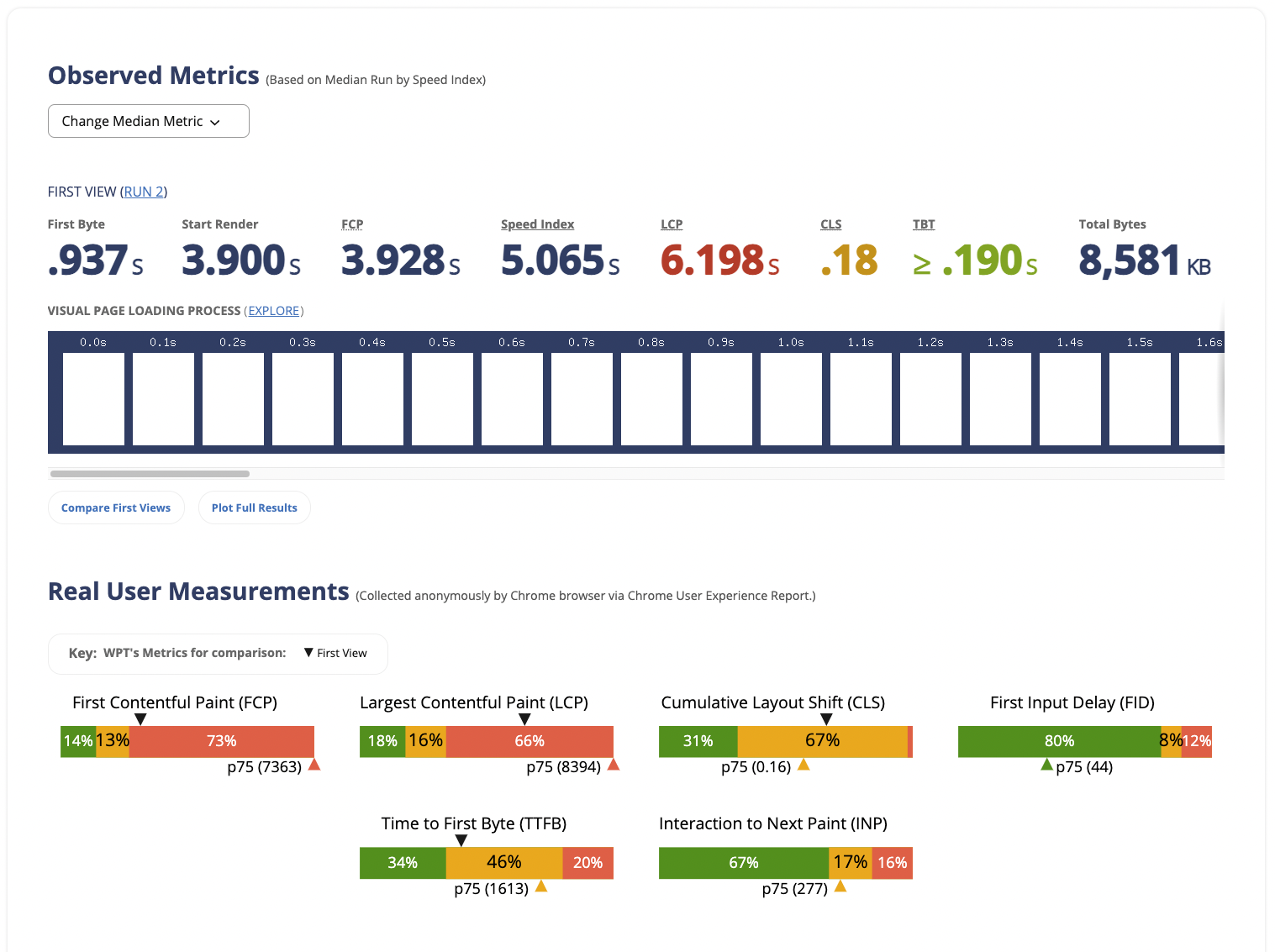 One Nation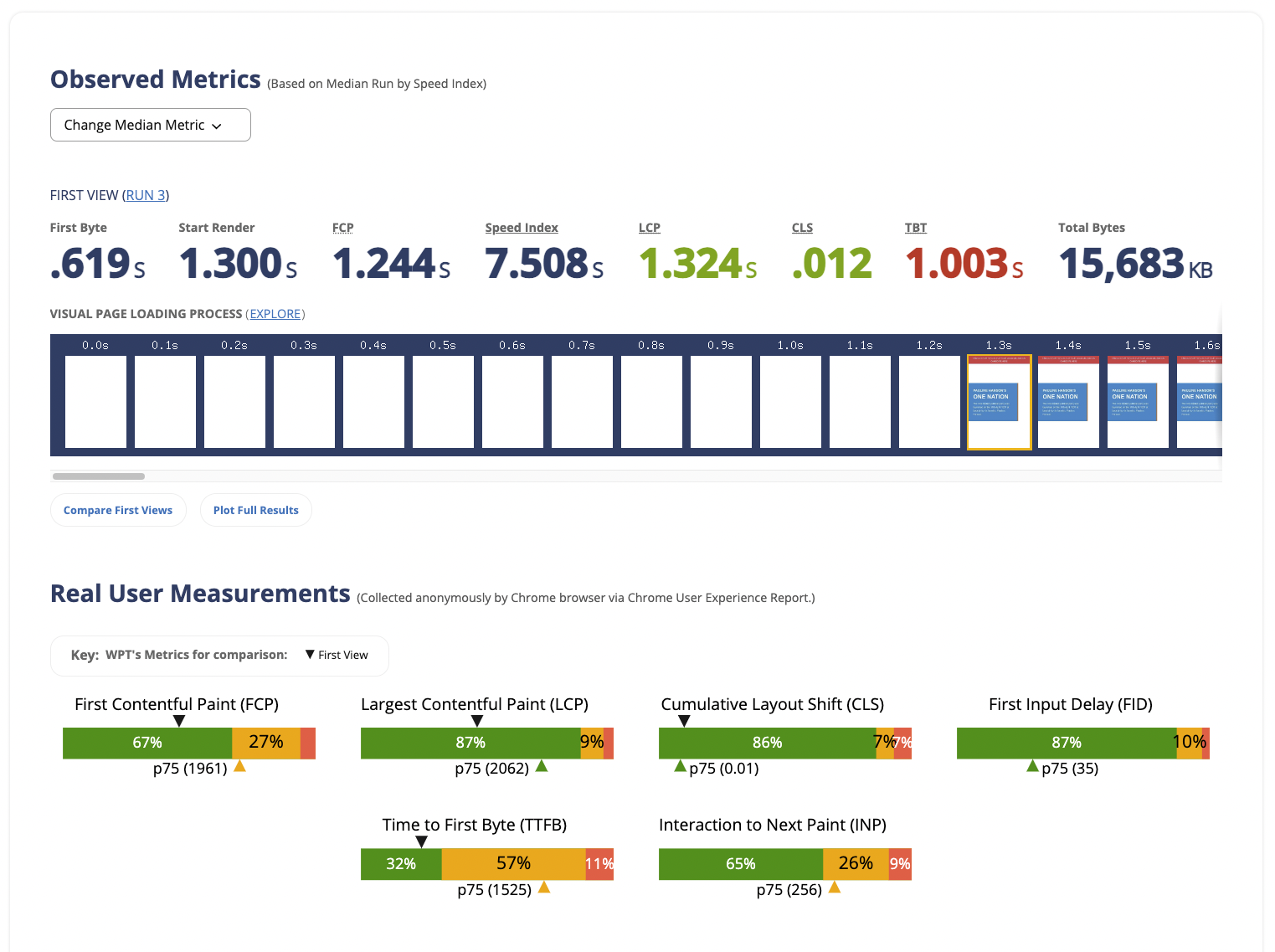 Liberal Democrats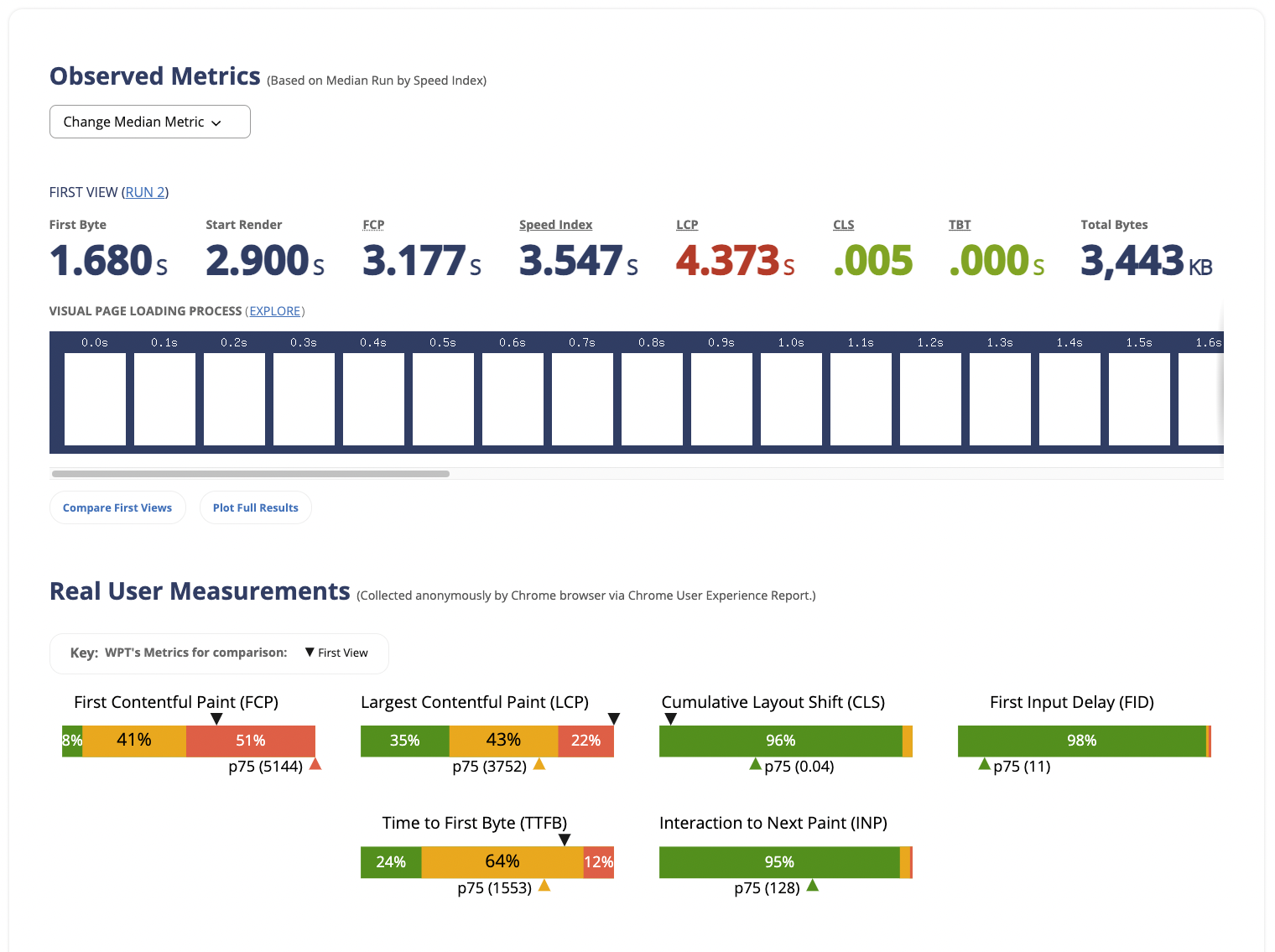 Australian Christians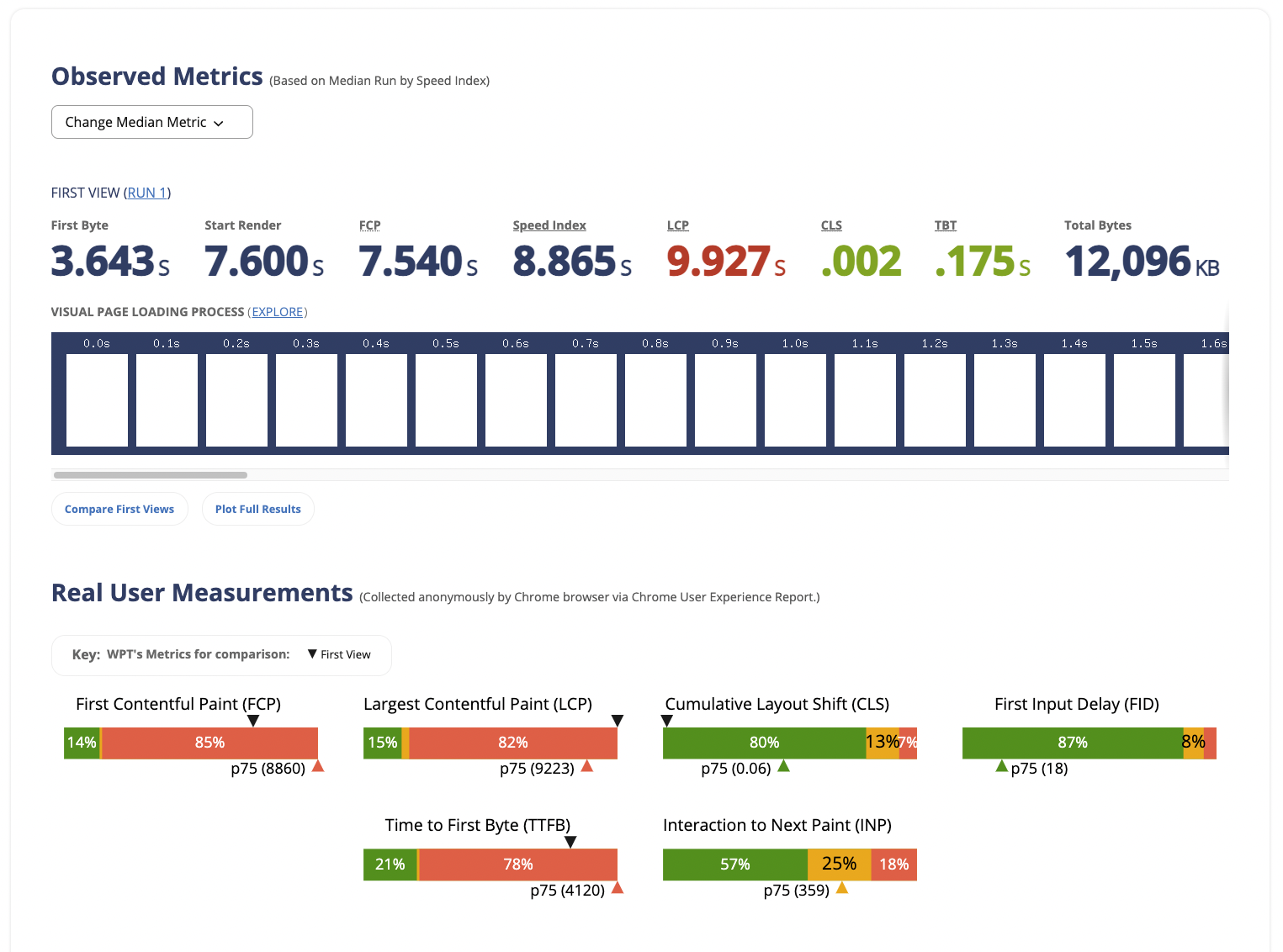 Conclusion
| Party | TTFB(s) | LCP(s) |
| --- | --- | --- |
| Labour Party | 0.423 | 2.080 |
| Liberal Party | 0.830 | 2.303 |
| Australia Greens | 0.451 | 5.160 |
| Climate 200 | 0.873 | 1.717 |
| Australian Electoral Comission | 0.533 | 1.065 |
| United Australia Party | 0.937 | 6.198 |
| One Nation | 0.619 | 1.324 |
| Liberal Democrats | 1.680 | 4.373 |
| Australian Christians | 3.643 | 9.927 |
All but the Liberal Democrats and Australia Christians responded with their first byte in under 1 second. There isn't a defined good number, for TTFB, as it depends on many factors, but the faster the better. The fastest was Labour followed by Australian Greens.
The other metric we were looking at was LCP. Again, you want to do this as early as possible and as quickly as possible. The Australian Christians were by far the slowest at almost 10 seconds. According to web.dev, you should aim for less than 2.5 seconds. Just over 50% (5) sites achieved this. The fastest site was Australian Electoral Commission with an impressive 1.065 seconds. This was followed by One Nation and Climate 200.
Is there a clear winner? Given AEC managed to score 3rd place for TTFB and first place for LCP, I would have to see the commission is the clear winner.
Happy voting!